Nestle MILO®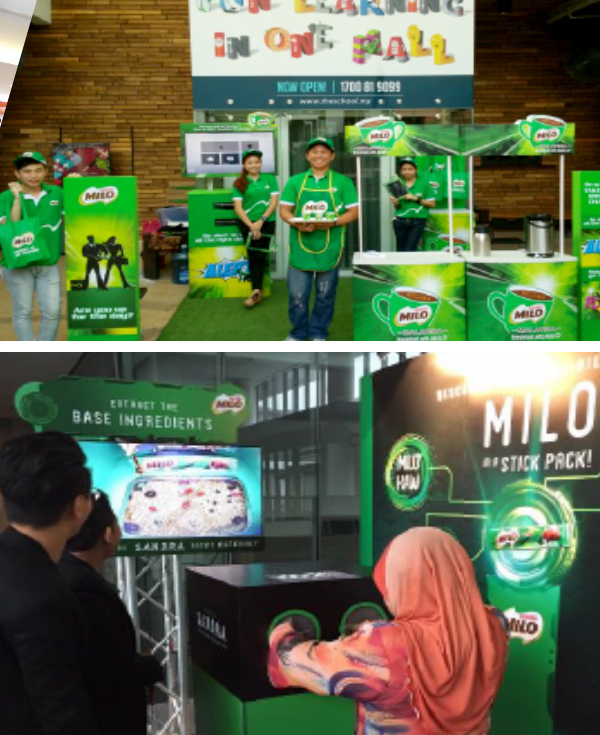 Services
Activation Strategy, Planning & Creative; Events & Roadshows; Promoter Management
Overview
With the consumption of Milo dipping, especially among young adults, Nestlé needed a strategy to spur its consumption, over coffee, tea and other beverages.
Insight
We needed to make the target audience, young adults, believe that Milo was still relevant to their lifestyles.
Solution
Conducted Milo Breakfast Challenge Roadshow in high traffic areas with young adults — office buildings, tertiary institutions, LRT stations — with the theme "Are you up for the day?" Participants were assessed on their alertness and focus at the start of the day with lively, fun Kinect and iPad games.
Achievement
The 100 roadshows conducted proved a success, with all KPI met or exceeded, which led to Always being awarded a second project, the Milo "Ready Breakfast Go!" Roadshow.